Pitu Armchair (floor sample)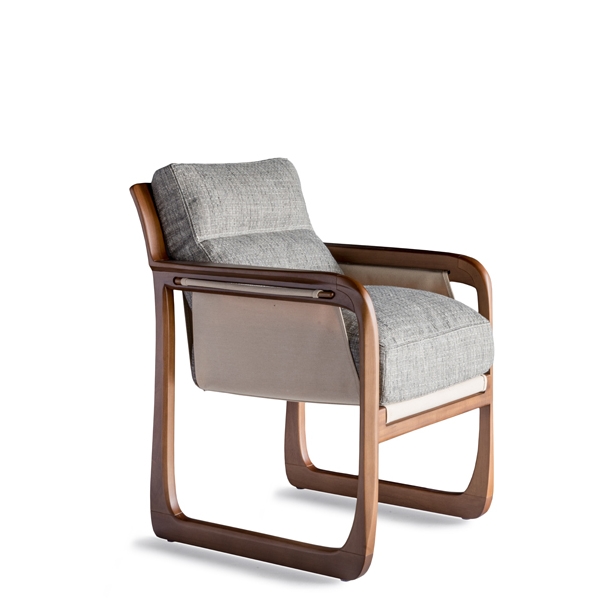 Pitu Armchair (floor sample)
List Price $3,210 - (40% Off)
= $1,926
36" H 25.1" W 27.3" D 21.3" SH 25.4" AH
Quantity available: 1
The chair is engineered in a taut sort of swing reminiscent of a suspension bridge over a waterway. "Pitu:" it's the sweet Portuguese nickname for Aristeu's adored youngest daughter.
Lounge chair by Aristeu Pires is handcrafted from sustainably harvested Brazilian hardwood. Down and feather upholstered in fabric.
Jequitibá Wood and Upholstery:
Lona Canvas Replente | Sling:
Image may not represent actual floor sample, call 800-242-6903, Ext 704 for further details. Floor samples are not considered new and are out of factory packaging. These items have been gently used and may have subtle blemishes or discrepancies in their appearance.
For additional finish options, see our standard production Pitu Armchair.